Trying to find the best memory foam mattress is a challenge because there's no single solution that will suit everyone perfectly. Individuals are too unique for a one-size-fits-all solution when it comes to sleeping trouble. That's one of the greatest strengths and greatest weaknesses of memory foam in a nutshell: memory foam is designed to contour itself to your body, so it can adapt to you as an individual. But at the same time, the particular make-up and design of any given memory foam mattress might not be ideal for your needs. That said, there are a few stand out performers in the memory foam mattress market so let's take a look at what they are.
Factors Which Determine the Best Memory Foam Mattress
The problem with trying to name one memory foam mattress "the best" is that everyone has different criteria in mind. For instance, some people will be looking at the most affordable mattresses. Some people want a particular level of firmness. Some want a mattress made with the most up-to-date technology. Other criteria include health benefits, how long the mattress is likely to last and overall comfort. Some want a perfect blend of all of the above.
One of the longest running and most popular memory foam bed brands is Tempur-Pedic. Let's look more closely at why Tempur-Pedic has such a cult following with memory foam bed enthusiasts.
Tempur-Pedic Memory Foam Beds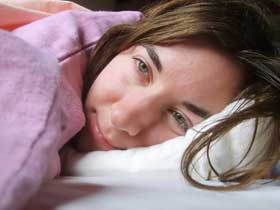 Which One Is The Best Memory Foam Mattress For You? Photo: Dora Pete
There's one major reason why a lot of people consider Tempur-Pedic the best memory foam mattress option: because there's so much variation and customization available to you with Tempur-Pedic. This brand is somewhat like Dell is when it comes to computers: rather than selling you a product with a set of components and ingredient parts they've already determined, when you buy new you're able to actually pick and choose certain aspects of your mattress in the same way Dell let's people "build" their own computer before they buy it. The wide range Tempur-Pedic offers means it's unlikely that you won't find a bed that suits you amongst their product range. Their range is divided into three main sections: Tempur-Contour, Tempur-Cloud and Tempur-HD. Through this diverse range Tempur-Pedic are able to cater to virtually any demand you may have for a memory foam mattress.
Tempur-Contour
Firmness is one of the big factors that determines what the best memory foam mattress for you will be, and again the ideal level of firmness differs a lot from person to person. It depends on your body mass and your own individual preferences and what naturally makes you feel comfortable.
Tempur-Contour is at the firm end of the spectrum. This is ideal for people who need extra support, perhaps as a result of a joint condition such as arthritis. Temper-Contour beds are ideal for taking the pressure off your joints. Within the Tempur-Contour range there are a range of bed types which differ slightly in terms of comfort and support. There is also a range of prices with complete beds starting from just under $1000 up to over $2000. This range also contains the OriginalBed which is designed for kids and teenagers who need extra sleep support while they're growing up.
Tempur-HD
The Tempur-HD range is in the middle in terms of firmness – so you might wonder why these mattress are so much more expensive than Tempur-Contour ones. It's to do with the way the Tempur technology works. Memory foam is made up of little cells – the more tiny cells a manufacturer can fit into the surface of the mattress, the more responsive that mattress will be in conforming to your weight and temperature. Tempur-HD (which takes its name from High Definition in TV lingo) has more of these cells packed tightly across the surface of the mattress.
Tempur-Cloud
Tempur-Cloud, as the name suggests, is the softest range of the three and is supposed to give the feeling of sleeping on a cloud. These mattresses are similar in price to the Tempur-Contour options. Tempur-HD can really be considered the top range from Tempur-Pedic, but that doesn't necessarily mean they're the most comfortable. If you prefer a soft bed you should hunt around for a second-hand Tempur-Cloud mattress – this will likely give you the best possible combination of up-to-date technology, comfort, support and affordability.

Mattress Info
Mattress Brands
Mattress Retailers
New!

Comments

Share your tips and feedback. Leave me a comment in the box below.